Backup Profile setup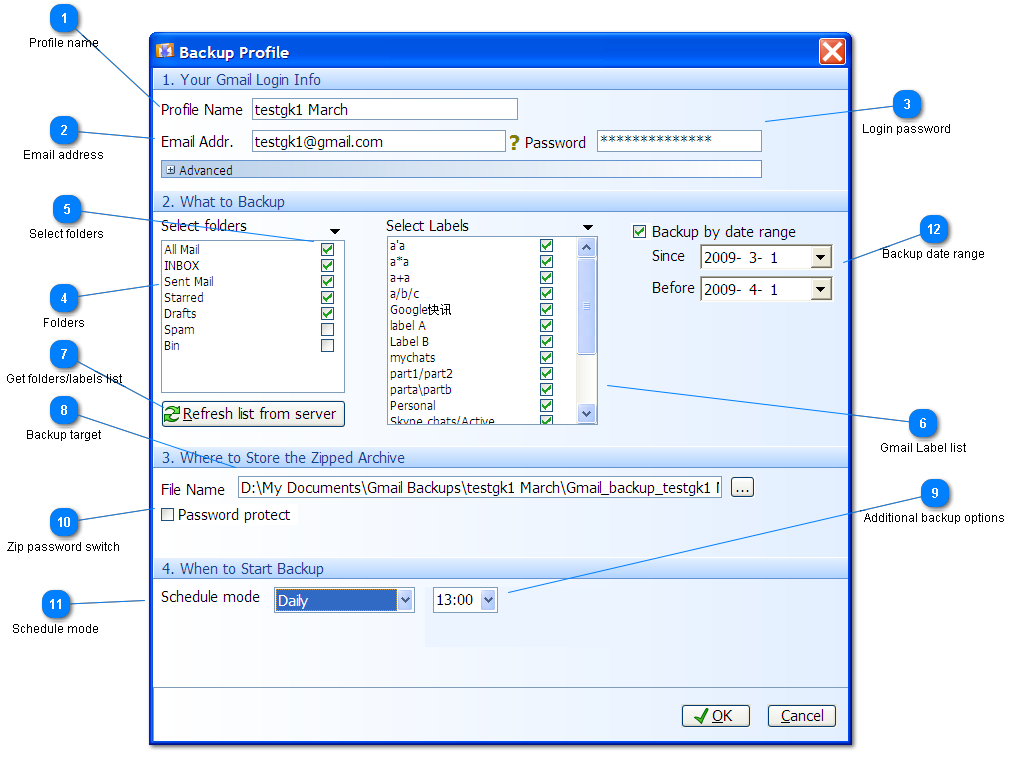 Profile name

Uniquely identifies each backup profile
Email address

Input complete email as Gmail or Google Apps user name
Login password

Folders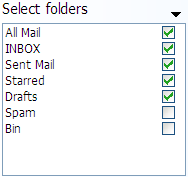 Lists all Gmail built-in mailboxes so that you can elect which one to backup.
Select folders

Use the checkboxes to choose which mailbox to backup
Gmail Label list
This area lists all available labels in your Gmail account, when the check box beside is checked all emails marked with that label will be backed up with Gmail Keeper.
Get folders/labels list

You can click this button to retrieve mailboxes and labels from Google's Gmail server, so that you can select which mailbox and label to backup.
Backup target

Backup target archive, it's a zip file in which you want all your emails to be stored.
Additional backup options

Here shows the additional Gmail backup scheduling options according to the schedule mode you selected, you can specify at what time the backup should be run,etc.
Zip password switch

Check this checkbox so that you can input a password to protect your backup data.
Schedule mode

Choose your backup scheduling option here, you can choose manually, daily, weekly or month.
Backup date range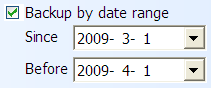 You can select a date range so that only emails within that date range will be backed up.